If you are a couple on vacation or honeymoon, there is a good chance that you will be showing each other some affection in public. A little PDA never harmed anyone, right? You could be wrong, and it could cost you years in prison or your life. These awful laws never became more real than when I started researching safe destinations for a group. However, this prejudice isn't only happening outside of the USA. Finding articles with headlines that read "11 Gay-Friendly Small Cities in Big Red States" left me feeling a little ill that there is still so much discrimination here at home
Image from Cafe Manhattan Cape Town

Ensuring the safety of a gay client becomes even more complicated when dealing with transgender individuals, who struggle with difficulties that other gay people do not. Those who are transitioning already experience so many difficulties in daily life, I can imagine that going through legal examinations, pat-downs and X-rays could turn a trip into a nightmare. Having to explain to authorities why your passport says one gender when you identify and look like another must be an awful and frightening experience. Aside from check-in, there is a real chance of harassment during the long hours on a flight next to strangers or deciding which restrooms to use. Steering transgender and non-conforming individuals to destinations that are LGBTQ+ friendly and welcoming is so important. The good news is that a handful of countries are starting to issue passports with more than two gender markers and some airlines are recognizing more than two gender markers as well. Increasingly, more states and countries are also issuing non-binary identities in legal documents such as passports and driver's licenses, but it is a process and sometimes a slow-moving one. I was astounded to learn that 52% of Generation Z, usually defined as those born between 1995 and 2010, identify as something other than straight.
It often is not only about the laws in certain countries but also the social situations. While some countries have legalized same-sex marriages and criminalized discrimination, many of their citizens still have homophobic views. I spoke to a gay couple who told me they booked an Airbnb apartment last year and were shocked when told they could not stay there. The property manager didn't agree with their sexual preferences, and they had to find other accommodations. They decided that they would disclose when booking future trips to avoid this type of harassment.
Image from Tel-Aviv Pride
Besides ensuring the countries that LGBTQ+ clients travel to are safe, it is also important to check for safety when booking transfers so there is no risk or fear of arrest or invasive questioning.
No matter how much research I do, I will always wonder whether I have done enough. With that in mind, I made some inquiries and found a few wonderful destinations and tours for the LGBTQ+ community to consider, which will eliminate at least most concerns and guarantee that they will be welcome and have a fabulous time.
Castro Street in San Francisco
Israel
Starting with Israel (thank you to Jono Rose of Touring Israel who sent me this link —https://telaviv-pride.com/)
Having been to Tel Aviv, I must concur that it is as much fun as advertised whatever your preferences! As far as gay destinations are concerned, it is one of the most amazing gay capitals in the world. They promise a breezy atmosphere and a 24/7 party vibe which makes Tel Aviv's gay-friendly scene, a welcoming and fabulous vacation destination.
Image from Guy-Yechiely
Argentina
Mariana of Lunfarda Travel in Argentina provided me with tour information about the history, landmarks and legacy of Argentina's queer movement, from pre-colonial times to the historic Egalitarian Marriage Bill and Gender Identity Bill. Lots to experience during this tour including why Evita Perón became a gay icon at the Evita Museum. They donate a portion of their earnings to the Mocha Celis high school for trans folks. Upon legalizing same-sex marriage on July 15th, 2010, Argentina became the first country in Latin America, the second in the Americas and the tenth in the world to do so.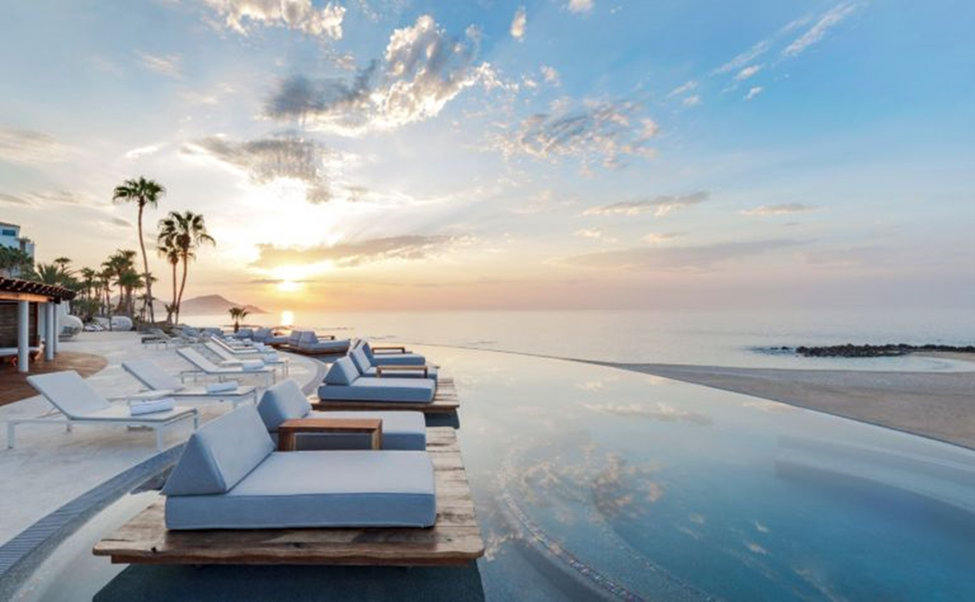 Image from Hilton Los Cabos
Los Cabos
Los Cabos in Mexico (special thank you to Hector Giles) is the first Mexican resort area to grant queer recognition. Los Cabos, home of the jet set is one of the most stylish and gay-friendly destinations in Mexico and is enjoyed by both celebs and the fashionable set. Its position between the contrasting desert and the Sea of Cortez makes it one of the most unique places to visit.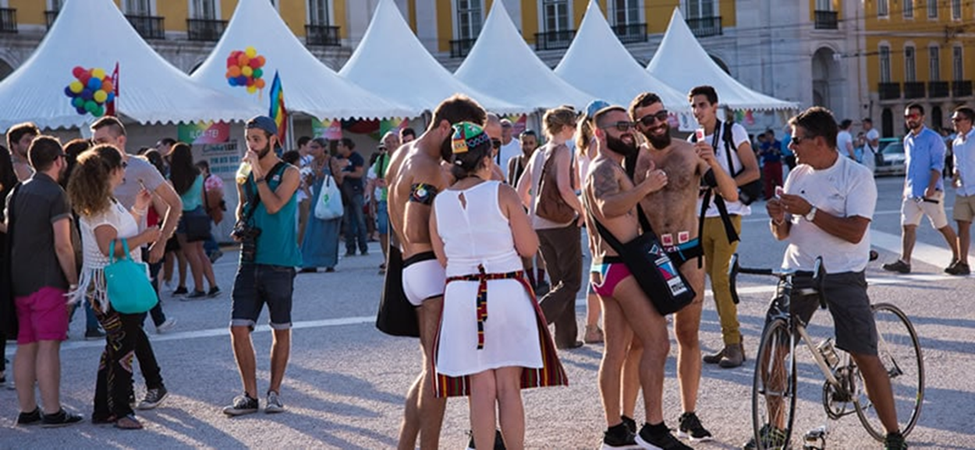 Image from GayUK
Portugal
Portugal's vibrant cities, decadent cuisine and welcoming attitude have made it one of the world's premier gay travel destinations (Thank you to Francisco Pais General Manager of Viva Pride). Besides being a safe Country, Lisbon has so much history and is famous for its colorful buildings, sunny weather, amazing nightlife and friendly locals.  Portugal is on track to be the next destination in Europe and quite affordable. Lisbon and Porto have popular gay scenes with annual pride parades. Lisbon's nightlife centers around the Bairro Alto (Upper District), and the capital is home to one of Europe's biggest queer film festivals. The magical Azores is a must-see when you visit.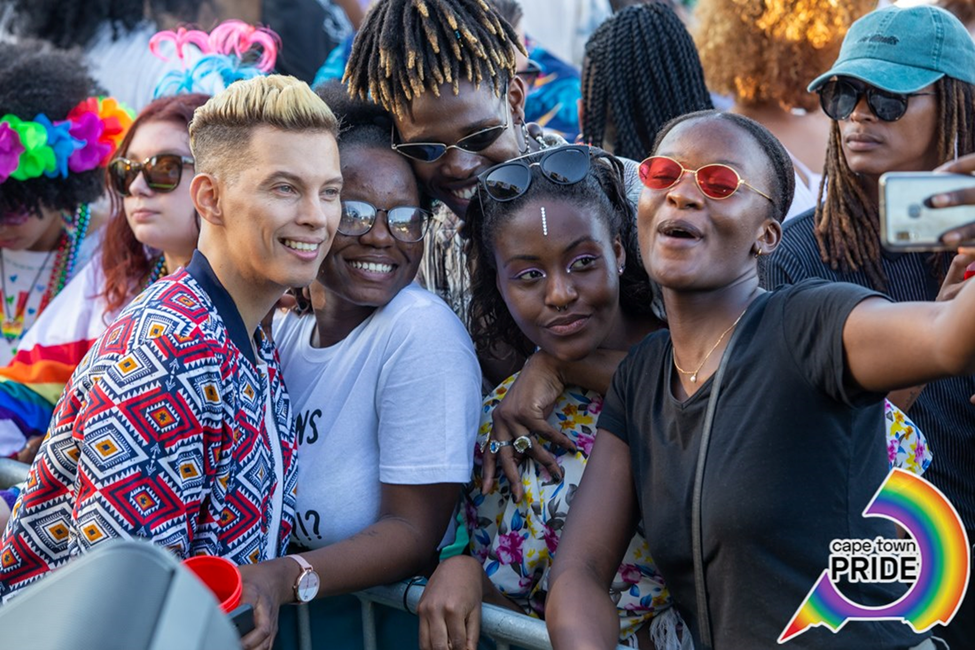 Image from Cape Town Travel
South Africa
South Africa has one of the most entrenched LGBTQ+ rights bills in the world according to Robin Mcleod and Michael Gladwin of Afrigay Travel, a South African tour company that specializes in bespoke trips for LGBTQ+ travelers. Those hoping to explore South Africa can join the company's newest trip the Glitter Trail — a 9-day gay bus tour of the region.
My South African safari DMC Sandra Lee Mackintosh says that De Waterkant (the waterslide) in Cape Town is a gay-friendly area and you will find Cape Town's LGBTQ -friendly venues listed on street maps at the city's tourist kiosk. Somerset Road is known as "The Strip" and runs through Green Point and De Waterkant and is home to the most popular LGBTQ+-friendly venues and gay bars in Cape Town.
Aside from the above information, I have also been referred to several links that are helpful for those serving the gay community:
Grindr is a social network that connects queer people around the world and is used when traveling as a direct line to the local LGBTQ+ community. These connections give travelers inside knowledge about their destination both in advance and in real-time.
There are also several other Countries that are gay-friendly and provided by those "in the know" in my travel group including Zanzibar Island, Sweden, Ecuador, Peru, St. Maarten, Mykonos/Greece, Ibiza, Spain, Taiwan, Stockholm, Aruba, Malta and the Philippines.
Additionally, this is a link to an updated list of 203 Countries ranked from the safest to the worst for LGBTQ+ travelers.