From lodging and transportation to excursions and activities, there are a lot of elements to consider when booking a vacation. However, something that isn't often talked about is the uncertainty that travelers with disabilities can face during the planning process. Will the accommodations be ADA-compliant? Are the excursions and tours in question truly accommodating to wheelchairs and other mobility aids? Are there resources available for travelers with special needs? A lot of questions come to mind. Luckily, there are a variety of tour companies we partner with that specialize in accessible travel from the planning stage to tours and resources in the destination.
While more and more are cropping up, here are five of our favorite accessible tour companies around the globe.
Ability Adventures
Famous for its indigenous Maori culture, epic landscapes and iconic filming locations (I'm looking at you, Lord of the Rings fans), New Zealand sits high atop many travelers' bucket lists. And good news, thanks to companies such as Ability Adventures, the island country is more accessible than ever.
As the area's premier disability travel company, Ability Adventures specializes in personalized itineraries and private tours for seniors and travelers with disabilities. Whether you're traveling alone, with a partner or in a group, Ability Adventures will help arrange every detail to ensure that your vacation goes off without a hitch. From disability-friendly accommodations to specialty equipment and care, they've got you covered.
As for tours, travelers can choose from multi-day guided tours, tailored accessible self-drive tours, private tours and even staff-led shore excursions for those vacationing by cruise ship.
Epic Enabled
Based out of Cape Town, South Africa, Epic Enabled is a tour company that is committed to sharing the wonder of an African safari with every traveler. Here, travelers can embark on incredible adventures that are specifically designed to cater to people with mobility aids, physical limitations, illnesses and special needs.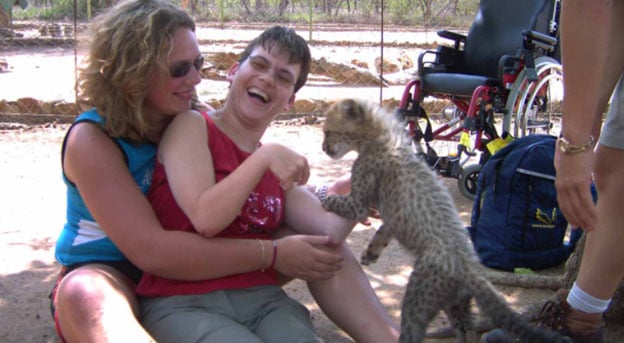 Epic Enabled has three accessible tours to choose from — Kruger & Cape Town, Garden Route and Kruger Safari. Alternatively, travelers can opt for a private tour of their choice. If getting from point A to B is a concern, don't fret, Epic Enabled uses a variety of vehicles equipped with hydraulic lifts and ramps to make it easy for passengers to travel safely and comfortably. Upon arrival, Epic Enabled supplies safari-goers with accessible equipment for things like camping and cooking and all accommodations include solid, off-the-ground beds in addition to a variety of accessible arrangements.
Iceland Unlimited
The Land of Fire and Ice is any budding geologists' dream with its famous hot springs, impressive volcanoes, powerful geysers, ancient glaciers, stunning mountains and picture-perfect waterfalls. Best of all, tour operator Iceland Unlimited is making it easier than ever for travelers to enjoy the region's rugged landscape.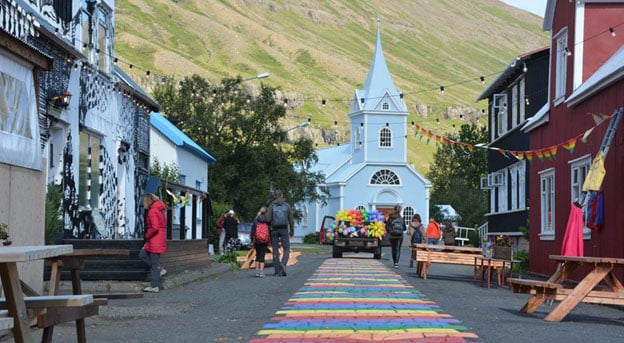 As the only Icelandic travel agency that specializes in accessible tours, Iceland Unlimited offers a variety of adventures for travelers with wheelchairs and mobility issues. The team works closely with each client to determine which itinerary best fits their needs whether that be a self-drive tour, a guided group tour or a private guided tour. What's more, Iceland Unlimited makes it easy for travelers who are looking to extend their stay to combine their vacation in Iceland with a quick jaunt to Greenland or the nearby Faroe Islands.
Wheel the World
With accessible tours in more than a dozen countries (and 80+ destinations), Wheel the World is quickly becoming one of the most notable companies dedicated to accessible tours around the globe. They make it easy for travelers to enjoy far-flung adventures and domestic getaways alike with provided transportation, accessible tours and activities and fabulous accommodations.
The folks at Wheel the World understand that planning a trip can be a big effort. Luckily, they help remove the guesswork by providing travelers with accurate accessible information when it comes to the need-to-know details such as the exact height of beds and the width or doors before they book.
Il Viaggio Travel
Il Viaggio Travel is working hard to make beautiful Costa Rica accessible to all by helping travelers during the first stage of their vacation — the planning process. Through their strong network of preferred suppliers, Il Viaggio Travel makes it easy for visitors to find the best accessible hotels, tours and transportation throughout the Central American country.
In-destination, travelers can continue to take advantage of the staff at Il Viaggio Travel's knowledge and expertise by booking one of their tours or travel plans, many of which include transportation, accommodations, meals and more. Plus, they'll even help with some of the stickier parts of the travel process like private airport transfers, baggage handling and hotel reservations.
Ready to plan your next adventure? Let the team at Travel Brilliant handle all the details! Contact us today to get started.