Essential Greenland: Southern Coasts and Disko Bay
Booking Dates
06/21/2023 through 06/29/2024
Travel Dates
06/21/2023 through 07/16/2024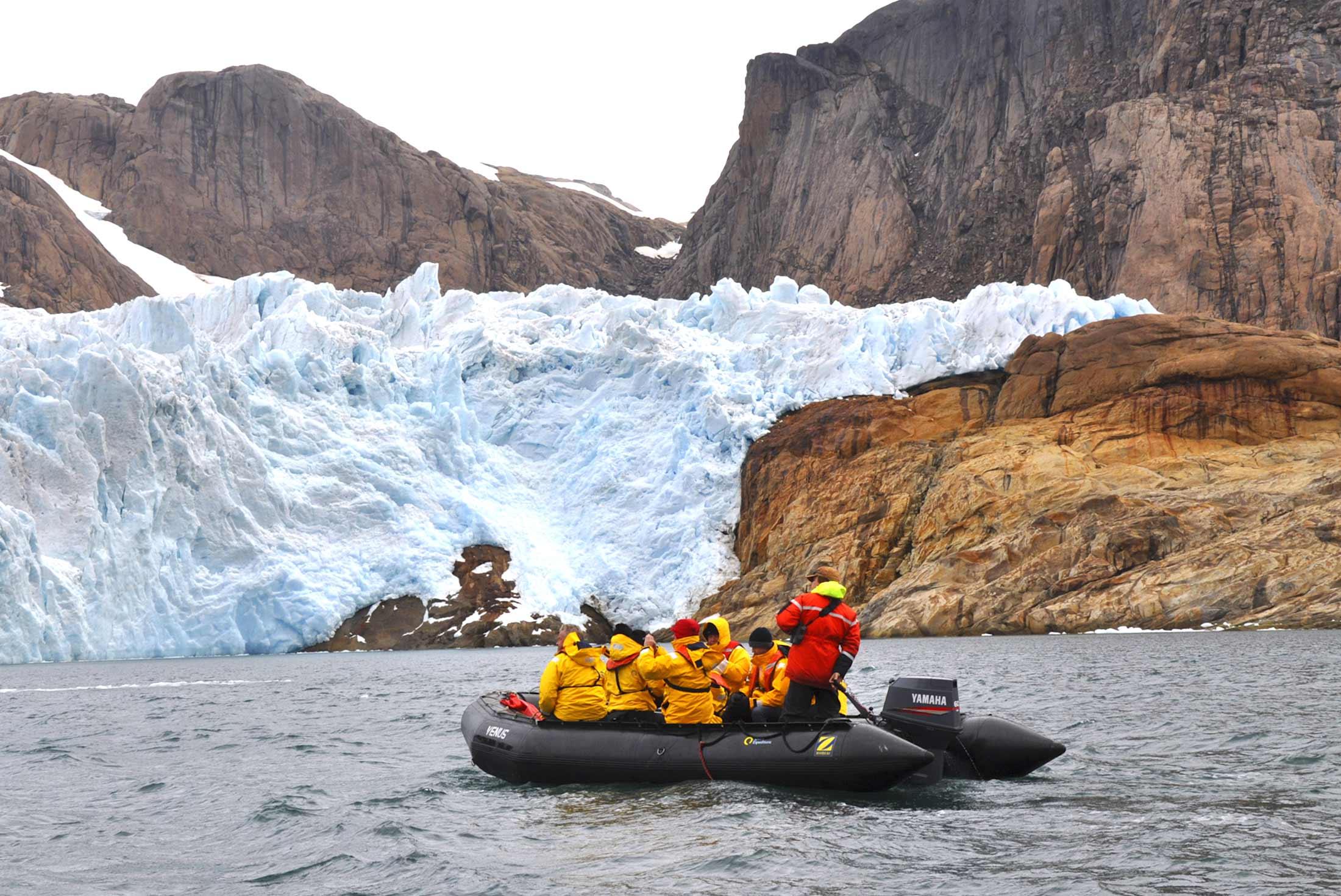 Essential Greenland: Southern Coasts and Disko Bay

From abandoned Arctic ghost towns, to snow-capped mountains and colourful Arctic tundra, this expedition of Greenland is the perfect mix of culture and natural wonders. Experience the east, south and west coasts of Greenland – all with their own unique experiences and features. In the east you can view glaciers deep within the fjords, the south is steeped in Norse history and the west has icebergs and mountainous landscapes aplenty. Meet locals in small sheep-farming communities as well as exploring the quaint Old Town of Nuuk, the charming Greenlandic capital.

Activities
Highlights
Discover the history of Greenland with explorations of the ruins of ancient Thule settlements and learn about the Inuit life in Ittoqqortoormiit.
Experience how this incredible environment is ever-changing while cruising through freshly birthed icebergs in Scoresbysund.
Cruise between the mountains of Skjoldungen to view glaciers deep within the fjords surrounding this island.
Visit – by Zodiac – the Ilulissat Icefjord, a UNESCO World Heritage Site with sights that cannot be fully appreciated without getting up close.
| Day | Description | View All |
| --- | --- | --- |
| Day 1 | Arrive Reykjavik | Details |
| Day 2 | Embarkation in Reykjavik | Details |
| Day 3 | At Sea | Details |
| Day 4-5 | Exploring East Greenland | Details |
| Day 6-7 | Exploring Southern Greenland | Details |
| Day 8-13 | Exploring Western Greenland | Details |
| Day 14 | Disembark and fly to Reykjavik | Details |
| Day 15 | Reykjavik | Details |