Cape Town to Zanzibar
Booking Dates
07/02/2023 through 11/07/2024
Travel Dates
07/02/2023 through 12/20/2024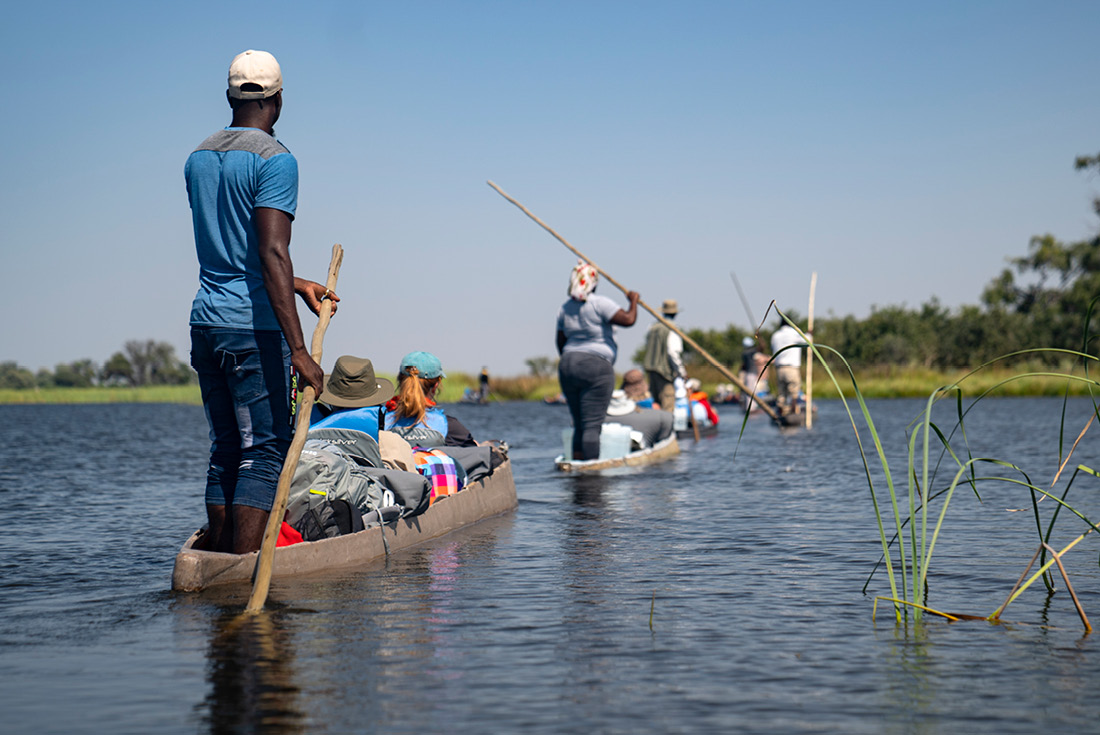 Cape Town to Zanzibar

Travel from the southern tip of South Africa to Tanzania's famous Spice Island on this epic Overland journey through Africa. Starting in Cape Town, head through remote deserts, rolling savannas and lush mountains; cruise delta waterways by canoe, feel the spray of the massive Victoria Falls and meet locals in rural villages. Take 4×4 safari drives through three national parks in search of elephants, lions and hippos, relax on pristine beaches and sample local cuisine on this all-encompassing African adventure.


Activities
Fish River Canyon – Canyon entrance
Sossusvlei – 4×4 Tour
Sesriem – Sand dunes visit
Cape Cross Nature Reserve – Cape Cross seal colony
Etosha National Park – Overland Vehicle Game Drive
Grootfontein – San Bushman cultural experience
Okavango Delta – Mokoro safari
Okavango Delta – Nature Walk
Chobe National Park – Dawn Open 4×4 Game Drive
Victoria Falls – Victoria Falls Wildlife Trust Visit
Masvingo – Great Zimbabwe Ruins guided visit
South Luangwa – Jewellery workshop Project
South Luangwa National Park – 4×4 Afternoon Game Drive
South Luangwa National Park – 4×4 Dawn Game Drive
Mikumi National Park – 4×4 Game Drive
Highlights
Listen to the songs and stories of Namibia's San people, the oldest inhabitants of Southern Africa, and gain an insight into their traditional customs and beliefs.
Enjoy a full-day game drive in Etosha National Park, home to a wide range of Southern Africa's wildlife, and glide through the waterways of the Okovango Delta on a mokoro (a small dugout canoe), escaping civilisation at with an overnight stay at an island camp.
The cascades and evaporating mist of Victoria Falls are a wondrous sight. Have the opportunity to see the falls at multiple angles, perhaps with a bird's eye view in a helicopter!
Visit the Victoria Falls Wildlife Trust to learn about the rehabilitation of wildlife from poaching and get the chance to meet some rescued or orphaned wildlife currently in their care.
Journey from the interior plains out to some idyllic Indian Ocean hotspots. Take a stroll along the shores in Dar es Salaam and laze on the beaches in paradisiacal Zanzibar.
| Day | Description | View All |
| --- | --- | --- |
| Day 1 | Cape Town | Details |
| Day 2 | Western Cape | Details |
| Day 3 | Orange River | Details |
| Day 4 | Fish River Canyon | Details |
| Day 5 | Sesriem | Details |
| Day 6 | Sossusvlei / Bush Camp | Details |
| Day 7 | Swakopmund | Details |
| Day 8 | Swakopmund | Details |
| Day 9 | Swakopmund | Details |
| Day 10 | Spitzkoppe | Details |
| Day 11 | Etosha National Park | Details |
| Day 12 | Etosha National Park | Details |
| Day 13 | Grootfontein/San People | Details |
| Day 14 | Grootfontein | Details |
| Day 15 | Bagani | Details |
| Day 16 | Okavango Delta | Details |
| Day 17 | Okavango Delta | Details |
| Day 18 | Bagani | Details |
| Day 19 | Chobe National Park | Details |
| Day 20 | Chobe National Park | Details |
| Day 21 | Victoria Falls | Details |
| Day 22 | Victoria Falls | Details |
| Day 23 | Victoria Falls | Details |
| Day 24 | Bulawayo | Details |
| Day 25 | Bulawayo | Details |
| Day 26 | Masvingo | Details |
| Day 27 | Harare | Details |
| Day 28 | Lusaka | Details |
| Day 29 | Petauke | Details |
| Day 30 | South Luangwa National Park | Details |
| Day 31 | South Luangwa National Park | Details |
| Day 32 | Lake Malawi | Details |
| Day 33 | Lake Malawi | Details |
| Day 34 | Chitimba | Details |
| Day 35 | Iringa | Details |
| Day 36 | Mikumi National Park | Details |
| Day 37 | Dar es Salaam | Details |
| Day 38 | Stone Town | Details |
| Day 39 | Zanzibar Northern Beaches | Details |
| Day 40 | Zanzibar Northern Beaches | Details |
| Day 41 | Stone Town | Details |